What should I do in Myrtle Beach?
We've all had that thought coming to the Grand Strand. Sure, there are favorite spots and tourist attractions. But what about those who live here? What would they suggest? Or, at least, those who make this glorious trek on the regular.
Here are a few recommendations.
You probably know more than these. For every visitor who comes for jet skis and Ripley's Aquarium, there are others who have found museums or dive bars, or tranquil spots in a state park they consider their own.
Local Secrets and Tips for Myrtle Beach
1. Pitch a Tent or Stay at a Resort
The best way to experience Myrtle Beach: In rustic goodness on the campground, or in posh accommodations in a resort. Myrtle Beach State Park has spots for primitive camping and also cabins and villas. 
Enjoy the best vacation ever when you stay at Grande Cayman Resort. A recent remodel has made this Brittain Resort a sensation for your Myrtle Beach travel.
Want more options? Check out Brittain Resorts for a room with a view and wonderful amenities.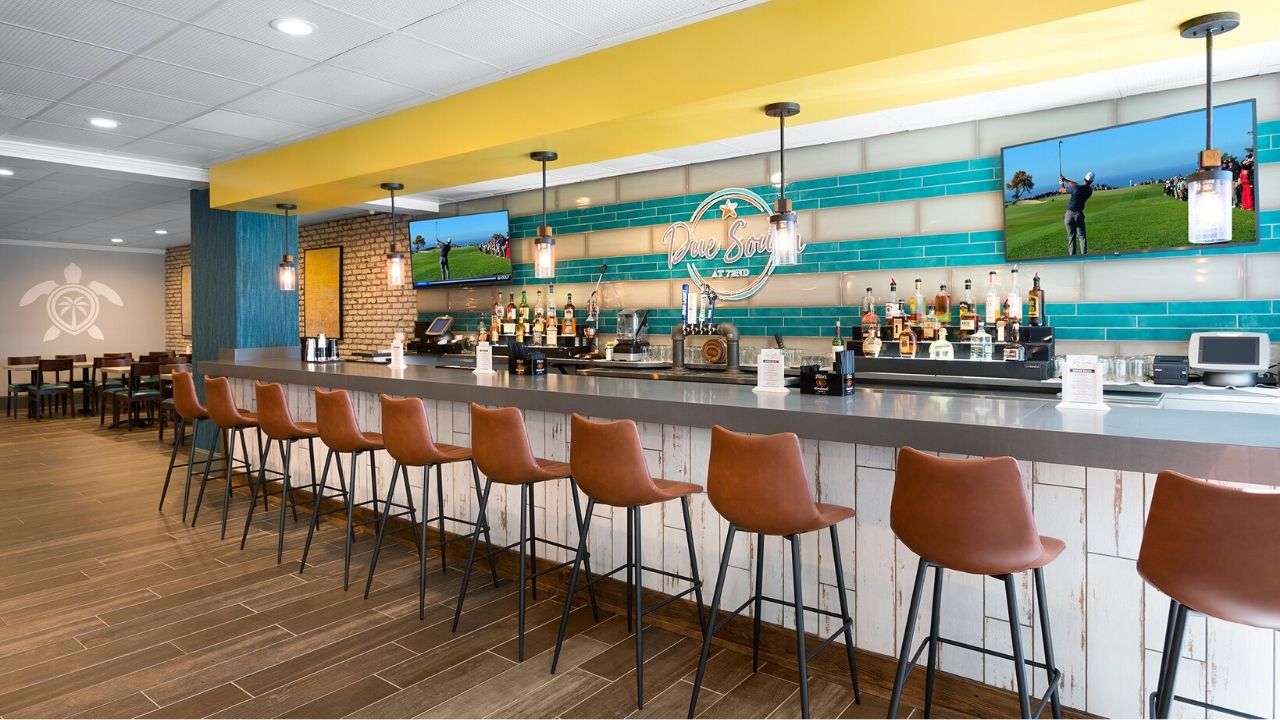 2. Devote a Day to Beach Fun
Soak up the sun, swim, surf, and sail along this beautiful Carolina coast. Become a beachcomber, set up a volleyball net, or simply build castles in the sand. There's plenty of fun in the sun to be had – or ducked into the shade, too.
Best Bets for Fun Along the Beach
Broadway at the Beach
Just off the golden sand of Myrtle Beach, step into a wonderland of shops, restaurants, and entertainment. Awesome views, fun things for the family, and delicious food are all there.
Myrtle Beach Watersports
Hands down the best rental and tour outfit around. Try the 2-hour dolphin tour on jet skis. You'll find knowledgeable, courteous staff to help you make incredible memories.
Myrtle Beach Boardwalk and Promenade
A favorite destination for so many Myrtle Beach locals. Sit back, relax, take in some sun, watch the waves – and then take a walk on this icon boardwalk to look for dinner or a snack.
3. Leave Time for Whatever Comes Next
A beauty of Myrtle Beach life: You can fill your days with adventure, or stay at your condo, read a book on the beach, cook your own meal, soak in the hot tub, and so much more. None of it will feel like wasted time.
Best Bet for Something Relaxing in Myrtle Beach
Myrtle Beach Art Museum
With new exhibits regularly, you can visit the museum every time you venture to Myrtle Beach. See works from regional artists and take a break from the sun and hubbub outside.
Wake up to a Carolina sunrise. Eat breakfast. Find a lounge chair. Take a dip in the ocean. Return to the lounge chair. Flip over. Head to the pool. Order dinner. Watch the sunset with a cold drink. Repeat. If you live close to the coast, you enjoy all the coast has to offer.
5. Try something New for Dinner - There are Lots of Choices!
From holes in the wall to five-star restaurants, there's plenty of good eats in Myrtle Beach. Famous for calabash seafood, the Grand Strand now hosts eateries with influences from all points in the globe – and of course, lots of down-home cookin', too.
Best Bets for Local Favorite Eateries
The Library Restaurant
The vibe. The food. The Library is a place locals like to hang out, for many of the same reasons visitors love it, too. We recommend the chicken chardonnay.
Sea Captain's House
This place can't be beat. If you live here, it's a treat or place to bring visitors. Whether you order the grilled salmon or the Carolina seafood platter, you'll get a plate full of happiness.
6. Myrtle Beach Has a LOT of Theatrical Talent - Catch a Show
There's always a show to see on the Grand Strand. The area is home to a load of talented musicians, actors, and more, to keep you entertained. Whether it's a dinner and show or just the main event, you'll find plenty to see in Myrtle Beach.
Best Bets Locals Love for Entertainment
The Carolina Opry
You're in for an excellent show! This cast is fantastic, no matter what production you're in to see. They pour their heart and soul into each show, and you'll feel lifted on your way out!
GTS Theatre
If you love the Motown sound, you'll love GTS Theatre. Just wait until these beautiful voices fill the hall. Also, the comedic and magical talents of Michael Bairefoot are definite show stoppers.
Get In Early at the Brand-New Heirloom Bistro Myrtle Beach's extreme culinary scene got another boost. Heirloom Bistro brings eclectic food made with farm-to-table ingredients
Read More »